From Steel Jeeg to memories of his grandmother
"I have always worked with light; it is the only element that gives visible spirit to objects". Adriano Rachele, one of Slamp's gifted creatives, captivates with his romantic poetics. Class of 1984, born in Mulheim An Der Ruhr, he now lives with his partner Laura in the cradle of the Renaissance: intoxicatingly beautiful Florence, Italy.
He first crossed Slamp's threshold in 2008 for a post-degree internship, and hasn't stopped since, collecting success after success under his belt: from 2010's Veli, that brought him an honorable mention for the Red Dot Awards, to the more recent Hanami, the collection that he insists is "the most exciting creative project of my career".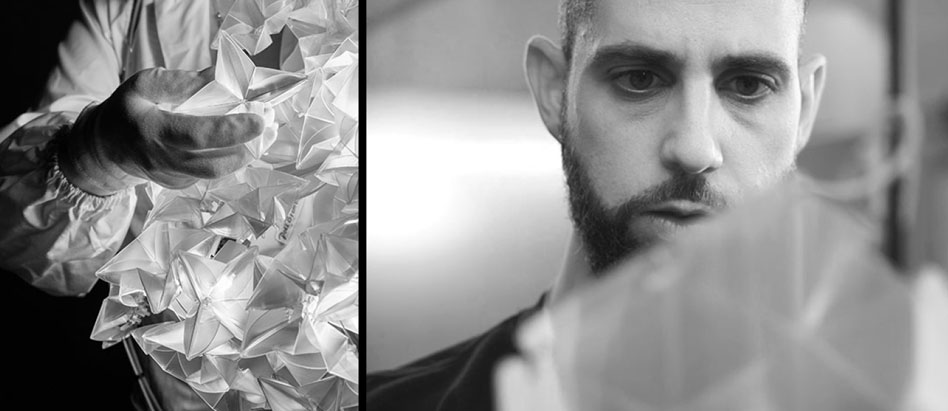 I HAVE ALWAYS WORKED WITH LIGHT;
IT IS THE ONLY ELEMENT THAT GIVES VISIBLE SPIRIT TO OBJECTS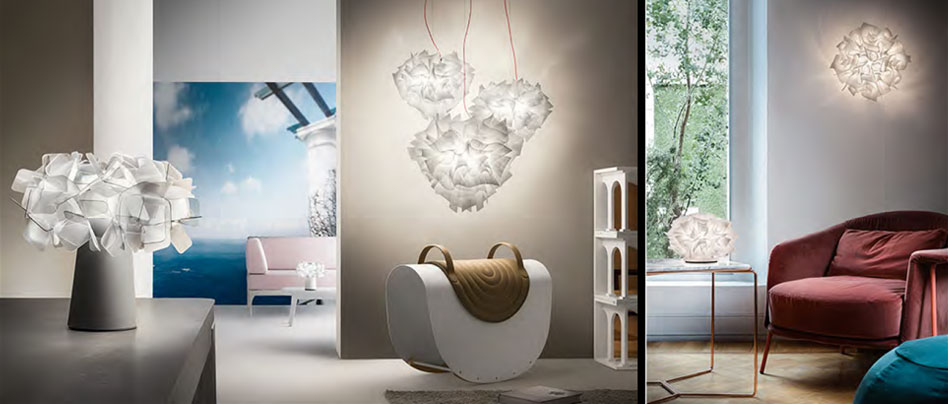 He was brought up on Steel Jeeg (as a child), and Pulp Fiction (as an adolescent). He spent his first months with the company soaking up the information that would serve him, both visually and manually, to create complex, articulated projects (like Clizia and Cactus), while engineering projects from external designers, and taking care of packaging and instructions.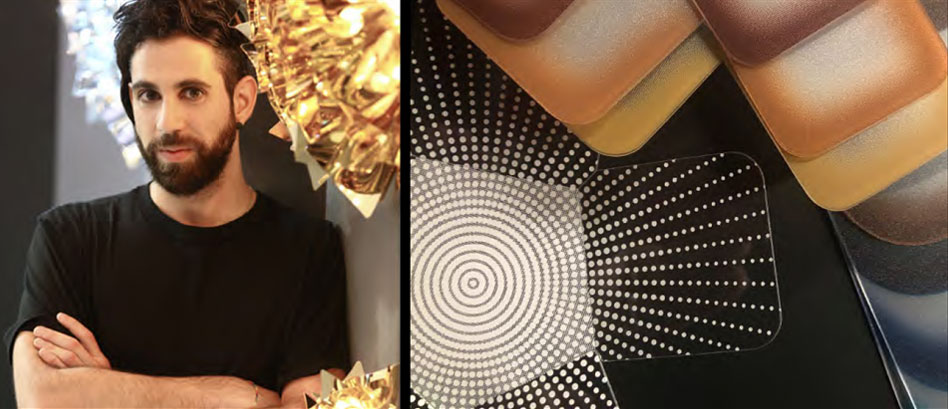 I CONFESS, MY INITIAL PROTOTYPES ARE FUN TO CREATE; THE VERY FIRST VERSION OF VELI LOOKED LIKE A VINTAGE SWIM CAP
"I immediately grasped that Slamp's patented technopolymers would allow me to experiment with my identity as a designer. I confess, my initial prototypes are fun to create; the very first version of Veli looked like a vintage swim cap, and it took 7 months to perfect today's version".
Despite the fact that Adriano is one of Slamp's most valued players, he continues to hang on to the purity of his origins. When asked who he'd most like to have dinner with, he responded with a beaming smile, "My grandmother, who else? I would cook with her!".
Contemporary, romantic, accessible, iconic, and pop: Adriano's artistic fingerprints can be found throughout Slamp's catalogues, and the upcoming 2019 edition for Euroluce is no exception, where you will discover his latest luxurious, luminous collection of design lamps.
Click here to buy this collection by Slamp.