Nemo & The Masters - Archives Charlotte Perriand
PERNETTE PERRIAND-BARSAC, JACQUES BARSAC, ARCHIVES CHARLOTTE PERRIAND
Editing Charlotte Perriand lightings with nemo means let past creations live again in the modern world, to make them accessible to a large number of people. It means to demonstrate that "correct" works, created 50 or 70 years ago, still respond to modern needs. Most of the avant-garde people, as Charlotte Perriand, always wanted to reach the masses but at the time they did not succeed. Thanks to nemo, what was impossible in the past, today it is realized. It is always a great satisfaction for us producing a project coming from the archives, a museums or a collections and make it available to the public.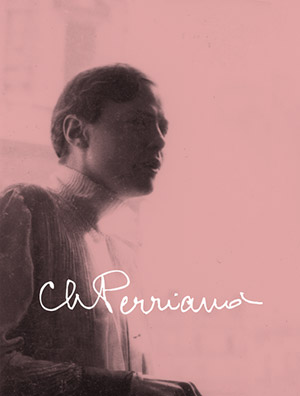 Charlotte Perriand's interest for lighting dates back to her education at the School of decorative arts of Paris, from 1920 to 1925. When she was 20, she got the silver medal in the lighting competition held by the Société d'encouragement à l'art et l'industrie. In 1929, in the "the big interior designers" column, published on "La Semaine à Paris" newspaper, charlotte Perriand's name was followed by the mention "modern installation, furniture, decoration, lighting". Her interest for artificial lighting was constant. Certainly, all her architectural or interior projects for residences involved a lighting study. Whenever she had insufficient budget for her works, she selected available objects to hack "lighting needs". In the '20s, she used some Kodak movie projectors or the headlight of a car to light houses up. Charlotte Perriand's lightings are timeless. They are at the same time functional and minimalist, designed, as her furniture, on an architectural scale. They aren't lightings of a "designer" but of an "architect", that play with volumes and dimensions, as an architectural element of a combination, to let space "sing".
Charlotte Perriand designed a whole family of lamps adjustable, revolving, and orientable: lamps with rotating screens and wall lamps with adjustable screens – painted with bright colors – or rotable arms. To these "essential forms", she will then add some fantastic inventions for specific use, as the Rio lamp, that recalls a series of Japanese lanterns with soft light, suspended to a branch of a tree and gently blown by the evening wind.
In his Decorative Art, in 1924, Le Corbusier writes about "machines for sitting, for classifying, for lighting". Among the illustrations of the famous essay, he uses a suspension of American industrial production as an up-to-date object, counter-posed to the nonsense of the Deco lightings, so widely available at that time. He starts his battle for the affirmation of a functional and linear design, practical and versatile, thanks to its long-lasting materials and formal choices, that goes far beyond the moods of decorative fashions. As for furniture, the encounter with Charlotte Perriand contributes to the definition of objects that embody what the Master already begun with his theories. The nemo's new editions tell a story of lighting, without which modernity would never become part of our daily language. Lightings that bring to environments an idea of light that reflects the "new spirit".
Click here to buy this collection by Charlotte Perriand.
Share this story: