Celebrating Six Decades of Poul Henningsen Classics
1958 was a groundbreaking year for design and architecture – and Denmark was fortunate to be home to a historic suite of these innovations. It was in this year that Poul Henningsen gave the world the PH 5, PH Artichoke, and PH Snowball, redefining modern illumination and shaping the course of Louis Poulsen's history.
To celebrate, Louis Poulsen is releasing the PH Artichoke in brushed brass and the PH 5 and PH 5 Mini in polished copper for the first time in their colourful history.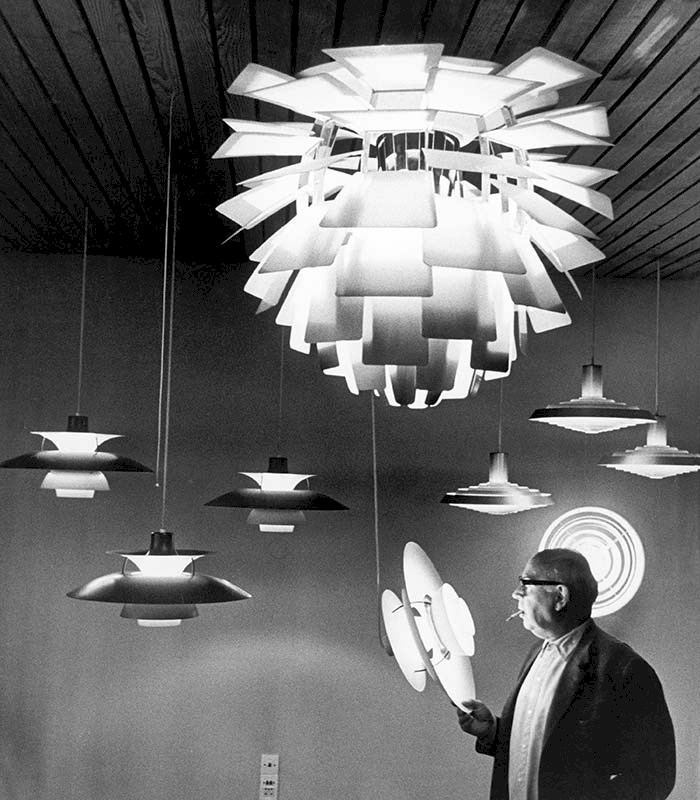 The Master of Light
The profoundly influential and daring designer, architect, author, and cultural critic Poul Henningsen left his mark on many areas of Danish thought and design, and built a legacy that remains integral to Louis Poulsen's work to shape light.
The designer's partnership with Louis Poulsen went on to give the world such classics as the PH 5, the PH Artichoke, and the PH Snowball.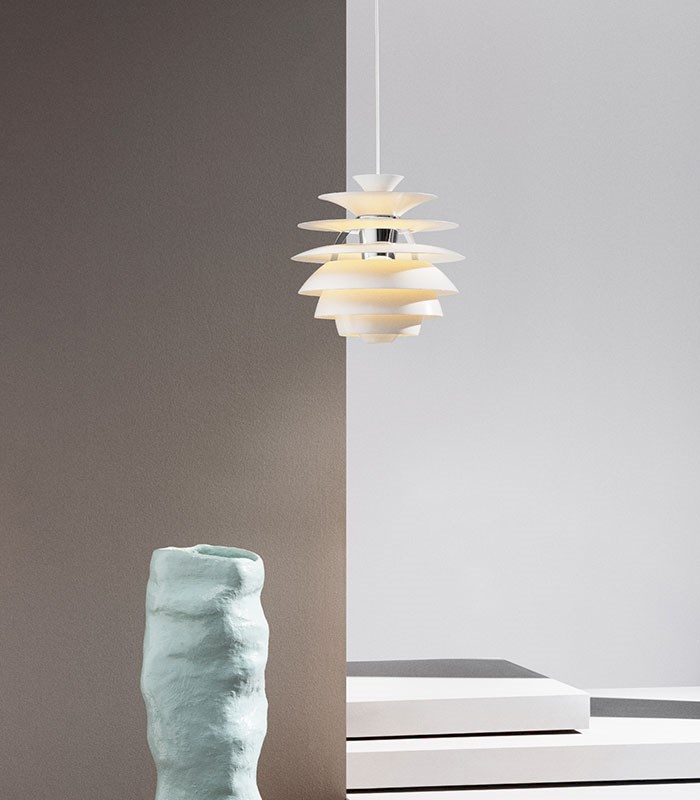 PH Snowball
The PH Snowball, too, has existed since 1958, when it was exhibited alongside the PH 5 at the Danish Museum of Decorative Art. However, it was not until 1983 that the PH Snowball gained the attention enjoyed by its counterparts and went into production.
Today, all three designs hold iconic status in the Louis Poulsen collection, with the PH Snowball continuing to embody sculptural, modernist chic in classic white, in keeping with its name.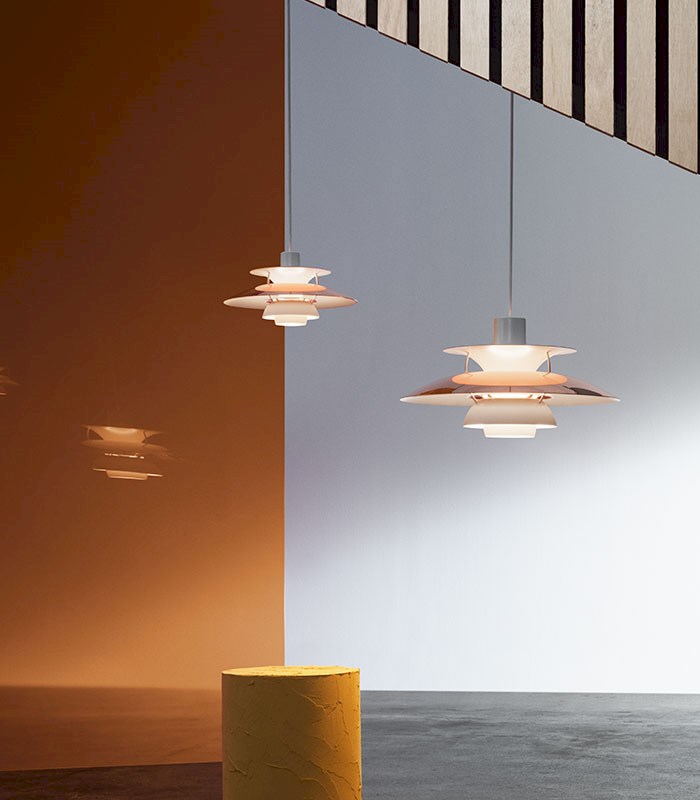 PH 5 and PH 5 Mini in Copper
Today, six decades after its first unveiling, Poul Henningsen's celebrated PH 5 remains Louis Poulsen's bestselling design: a testament to the revolutionary nature of Poul Henningsen's work to shape light.
To celebrate Henningsen's iconic form, Louis Poulsen is releasing both the PH 5 and the PH 5 Mini in commemorative editions that pair copper shades and white tiers. With the warm, mirror-like copper elegantly reflecting its surroundings, the pendant interacts beautifully with varied interiors, becoming a visually engaging, elegant and unifying focal point, whether turned on or off.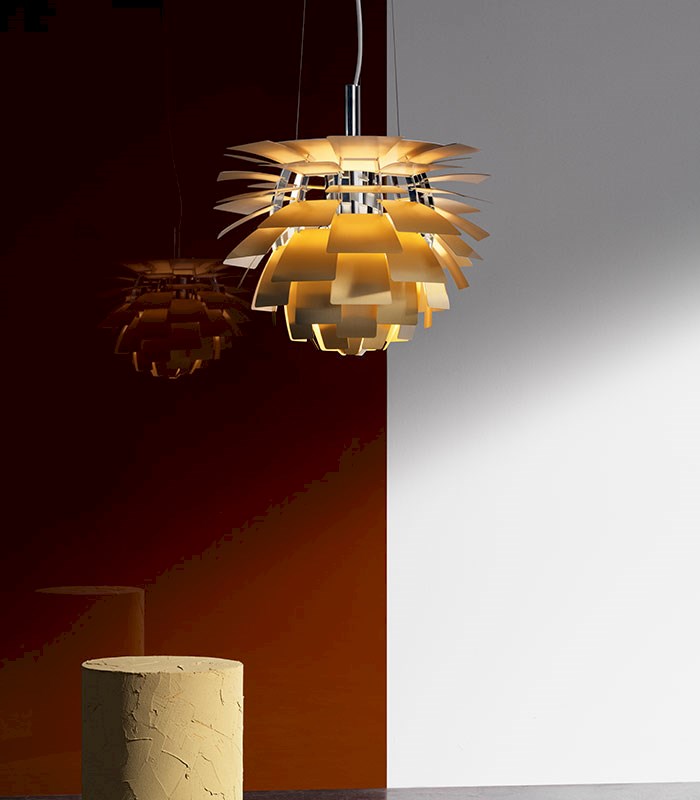 PH Artichoke in Brushed Brass
A true icon never stops reinventing itself, and Poul Henningsen's PH Artichoke has proven to be no exception.
Originally designed for the Langelinie Pavillonen restaurant in Copenhagen, where it still hangs today, the sculptural PH Artichoke quickly drew attention with its unique, organic form – and its ability to instantly lend a space elegance and ambience. Keeping the source of light hidden within its layers of leaves, the pendant creates soft, glare-free illumination.
The brushed brass finish, which gives the familiar shape a new expression, reflects today's interior décor while infusing timeless warmth and sophistication.
This special edition, available exclusively through 2018, will be engraved with PH's signature - PH Artichoke - 1958-2018 - Anniversary Edition, and a unique number.
Design to Shape Light
Louis Poulsen has always sought, not only to design lamps, but also to shape light and create an atmosphere that makes people feel good, both in- and outdoors. The shape of light creates space and our products should live harmoniously within the space they define - indirect, soft and inviting.
Click here to buy this collection by Poul Henningsen.
Share this story: